$50,000 Giftaway Campaign happening now!
Simply when you spend X amount package with us, we will double the X value for you!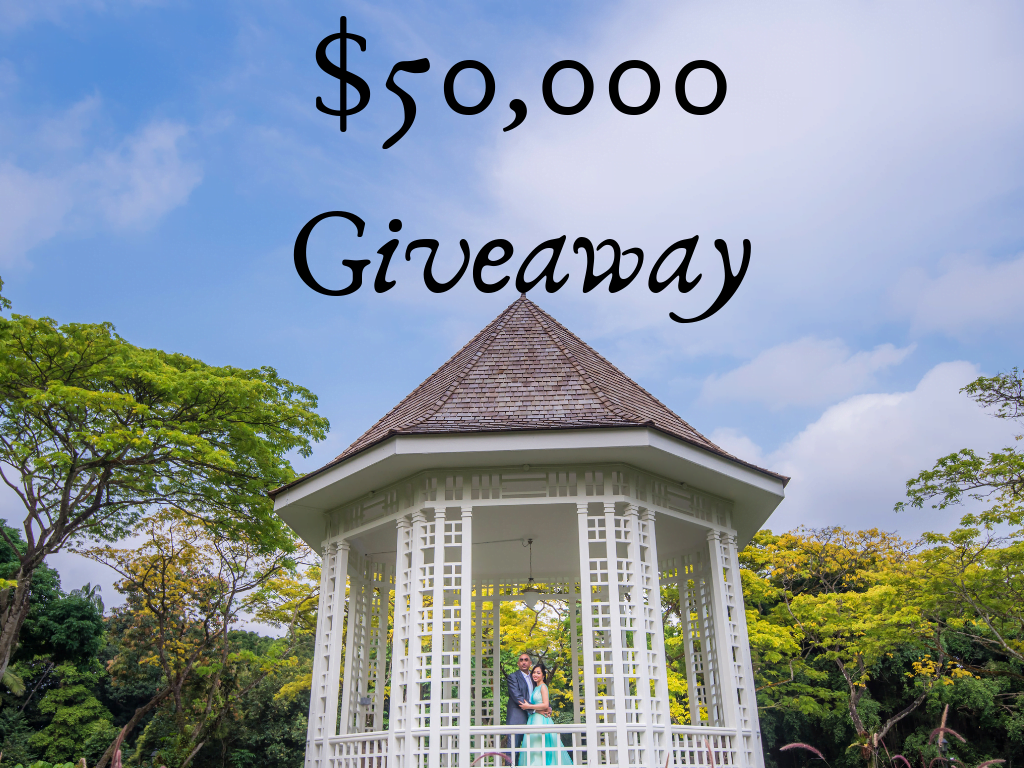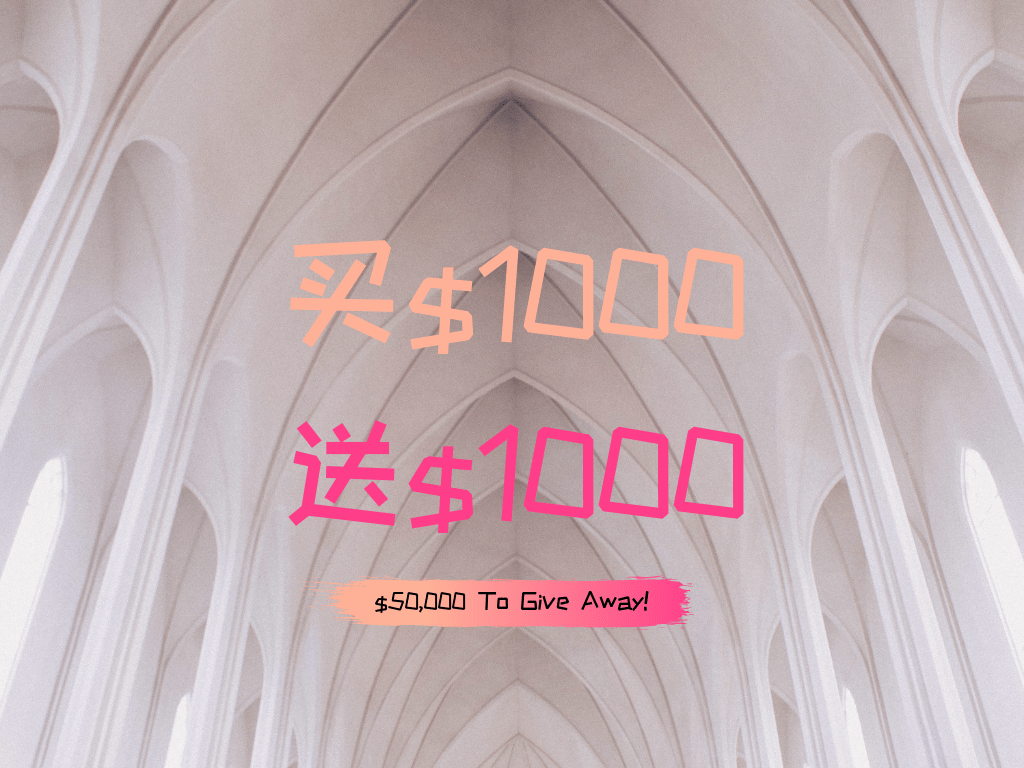 E.g.:
Sign up AD Package at $2800, you will receive $2800 of credits, in total you can spend $5600. You can use the credit for SG Pre Wedding Package, 9 Diamond Square & AD Kua Rental.

$2800 + $2800 = $5600 (total credits)

In total items received: $2800 (AD Package) + $2200 (SG Pre Wedding) + $400 (9 Diamond Square) + $200 (Kua Rental)

So by spending $2800, you will have both pre wedding and AD Wedding items already!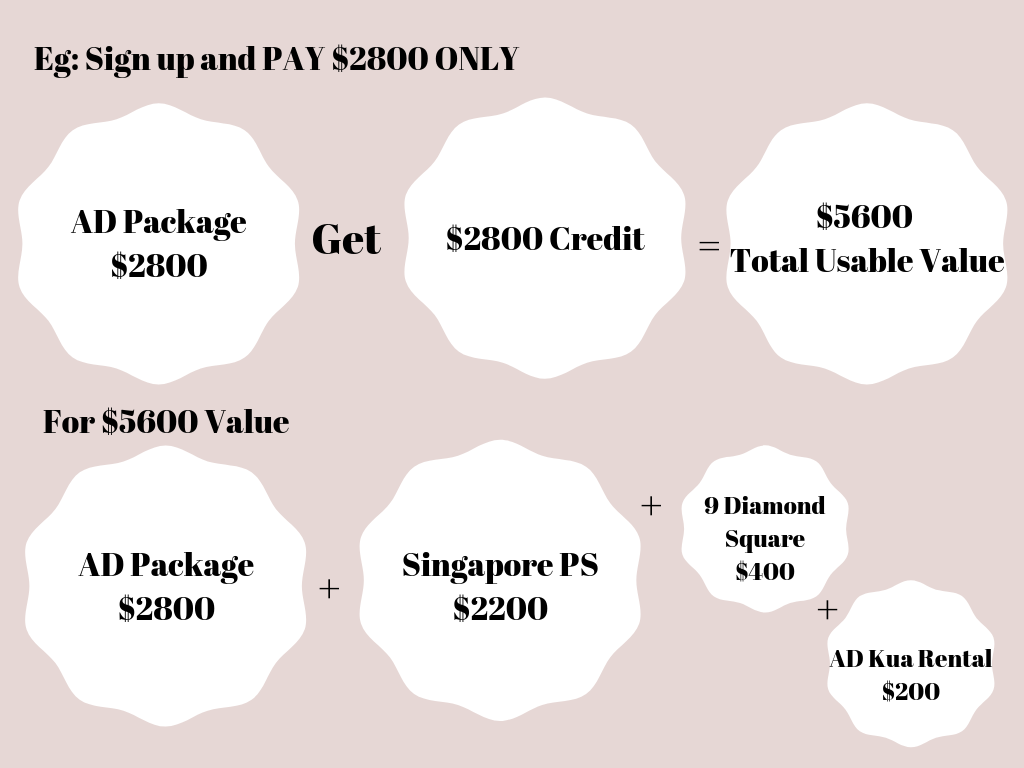 Promotion ends on 14 July or $50,000 successfully giveaways reached.
Giveaways hotline: 82998796 (Whatapps Only)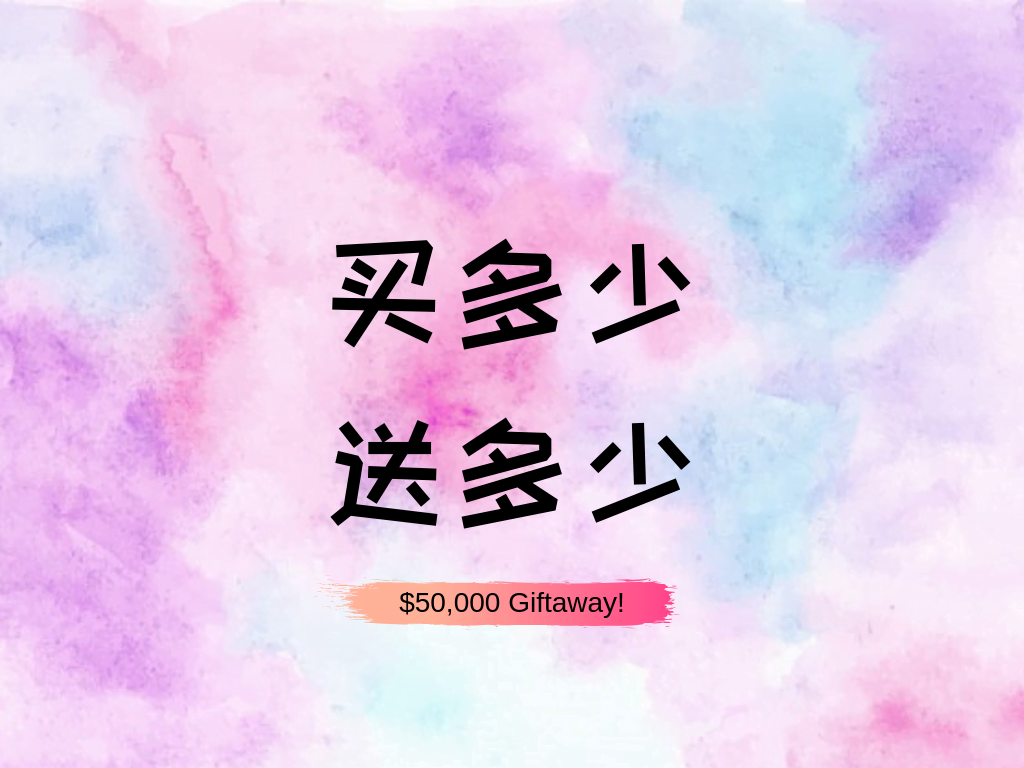 Related Wedding Services